SHOMRIM OF LONDON
We offer many services to progress!
Shomrim of North London is working to keep the entire community safe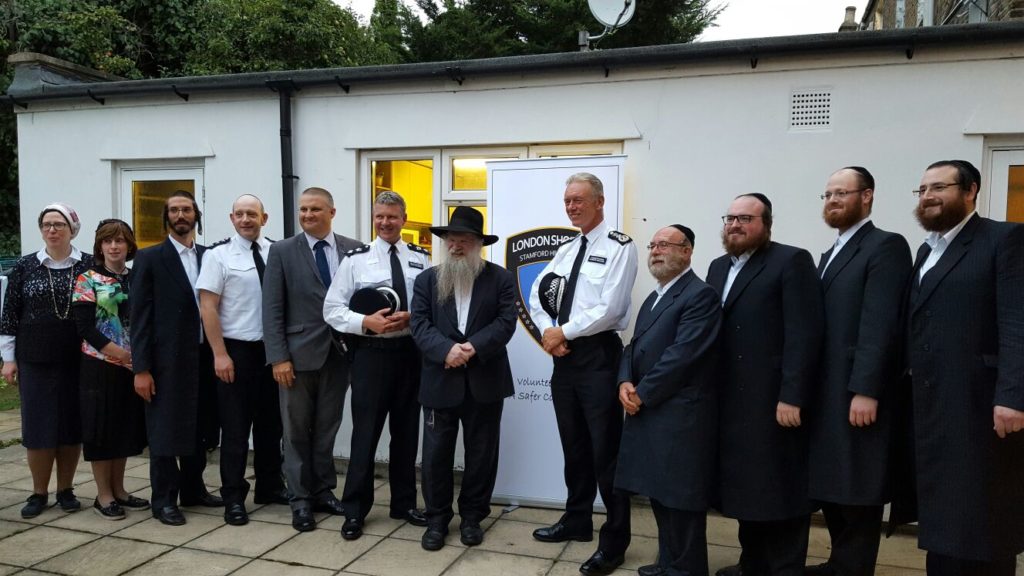 We are at work 365 days a year making the community a safer place for everyone. We operate daily patrols and a 24 hour hotline, gathering vital evidence that helps the police launch successful prosecutions. We not only work closely with the police and rescue services, but build lasting relationships with diverse local communities, often helping bridge divides to make a safer more harmonious London for everyone.
Help us keep North London safe for everyone,
Building a better tomorrow – today!

As the elected Mayor of our diverse, inclusive and welcoming borough, it is really important to me that we listen to and work with our communities to keep all our residents safe. "We will continue to work closely with Shomrim, our partners and members of our communities to ensure that Hackney is a place where everyone feels safe, respected and welcome. We thank all their volunteers for the work they do all year round, working with statutory services such as the police and the Council on community safety. "In addition, tackling antisemitism and other hate crimes is one of the most important things that we do in Hack-ney. Hate crime has a devastating impact on individuals, friends, families and communities as a whole and it will not be tolerated in our borough. Our shared values of tolerance, respect and inclusivity are at the heart of Hackney's ethos, and this is what makes our borough such a wonderful place to live and work in."

I applaud the work of Shomrim in helping the police to keep neighbourhoods safe.

As you know, I pledged to take a zero-tolerance approach to hate crime in all forms and I have been clear that no one should be targeted for who they are. Hate crime is underreported across the board, and this is particularly true with regard to hate crime affecting London's Orthodox Jewish communities. I am therefore pleased to recognise the instrumental role Shomrim has played in providing third party reporting from a traditionally hard to reach community. I congratulate you on your collective efforts in galvanising the community to work with the police and others to tackle hate crime against the Jewish community and thank you for your continued contribution to our work here at City Hall through the London Hate Crime Board chaired by Claire Waxman, London's Victims' Commissioner.

I want to pay tribute to the work of Rabbi Hershel Gluck and of the Shomrim volunteers. Rarely do these men, women receive recognition that they deserve.

I would like them to be seen and known as members of the community who kindly volunteer their services as the "eyes and ears" of the community to help keep everyone safe and free of crime.

I would like to thank the Shomrim for their work in preventing and detecting crime in Haringey over the last year. As this report shows, they continue to support the Met Police and our communities across London in a range of ways, placing community safety at the heart of what they do. Working with the Shomrim helps us to identify and tackle hate crime and to support vulnerable victims.

Shomrim's close work with the police to tackle thousands of incidents every year, including many acts of antisemitism, should be the template for community policing everywhere. Shomrim has been the driving force in improving hate crime reporting by the local Jewish community and I am proud of the close working partnership between our organisations in fighting rising antisemitic hatred. (Received in 2020)

After another year I am proud to endorse and support the relentless and tireless work of the Shomrim. They have delivered some truly outstanding work and been an excellent support to the Police at Hackney. They want to assist with preventing crime and informing us of offenders committing crime as well as bringing to our attention crimes that may have previously gone unreported. I would like to pass on my particular thanks to those members of the Shomrim who have supported investigations and prosecutions, by giving witness statements and attending court and giving evidence.
London Shomrim in the news
News Tidbits